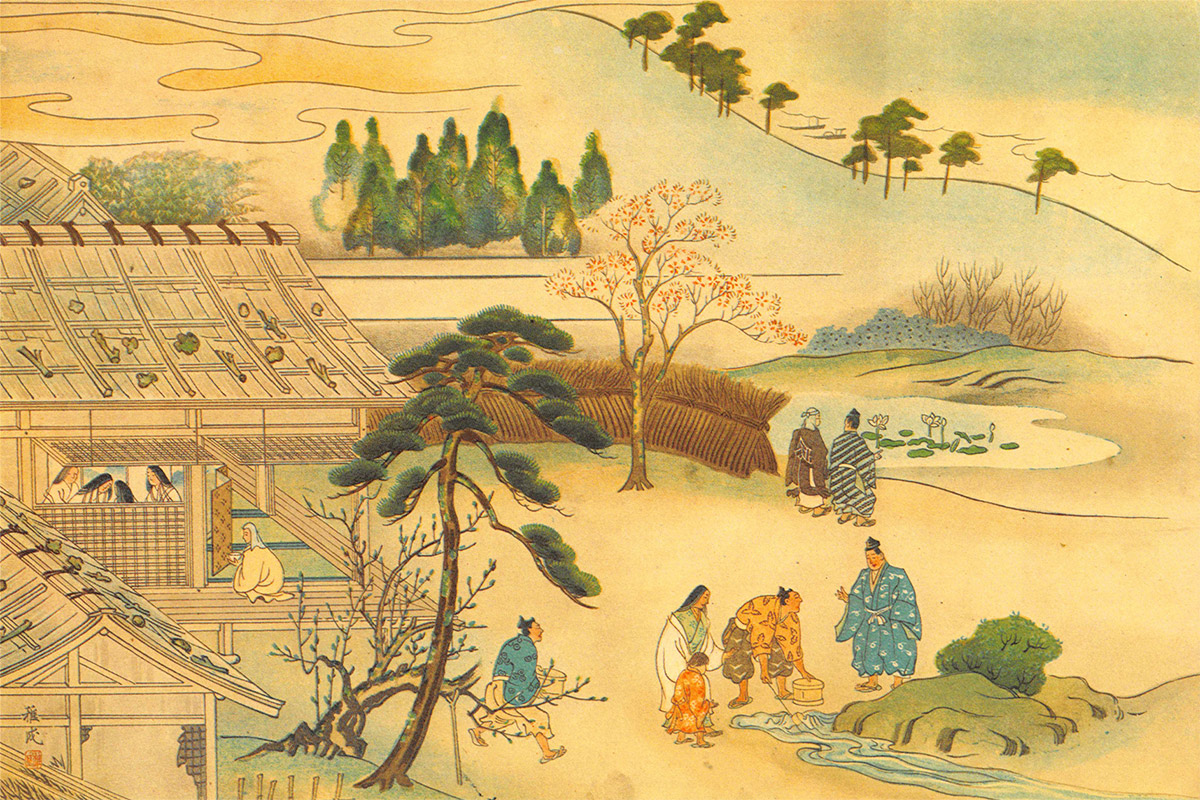 Nichiren Shonin was born on February 16, 1222 (the fourth year of Jokyu period), in Kominato on the Boso peninsula, present Chiba prefecture. This does not mean just a birth of a man, but the incarnation of Jogyo Bodhisattva who had been given an important mission directly from the Primordial Buddha to propagate the Odaimoku in this corrupt world in Mappo period.
We could encounter the faith in the Odaimoku, the quintessence of Buddhist teachings because Nichiren Shonin was born in Japan in the early Mappo period and elucidated what is the true intention of the Buddha as a Jogyo reborn while misinterpretation of Buddhist teachings spread among the public in Japan. This was the beginning of human salvation by the Odaimoku in Mappo period.
Honmon Butsuryu Shu celebrates such an auspicious event holding a Buddhist service in the form of Osoko called Koso [Daiji] Gokotan-e on February 16 every year. Koso means "the founder of a sect or school" or "a remote ancestor," and Daiji means "the honorific title for a bodhisattva" or "a Buddhist priest or monk with strong faith." Anyway, Koso Daiji is a respectful title for Nichiren Shonin in Japanese. Go in Gokotan-e is an honorific prefix, Kotan means "a Buddha or bodhisattva is [re]born in this world," and E means "a Buddhist memorial service." A festive occasion is also held, but it depends on temples. Sekihan (glutinous rice steamed with red adzuki beans for eating on celebratory occasions) is also offered at a family Buddhist altar to celebrate the day in individual households.